Hornsea Project Four publishes March newsletter
2019-03-14T08:00:00.0000000Z
The latest community newsletter for Hornsea Project Four has now been published.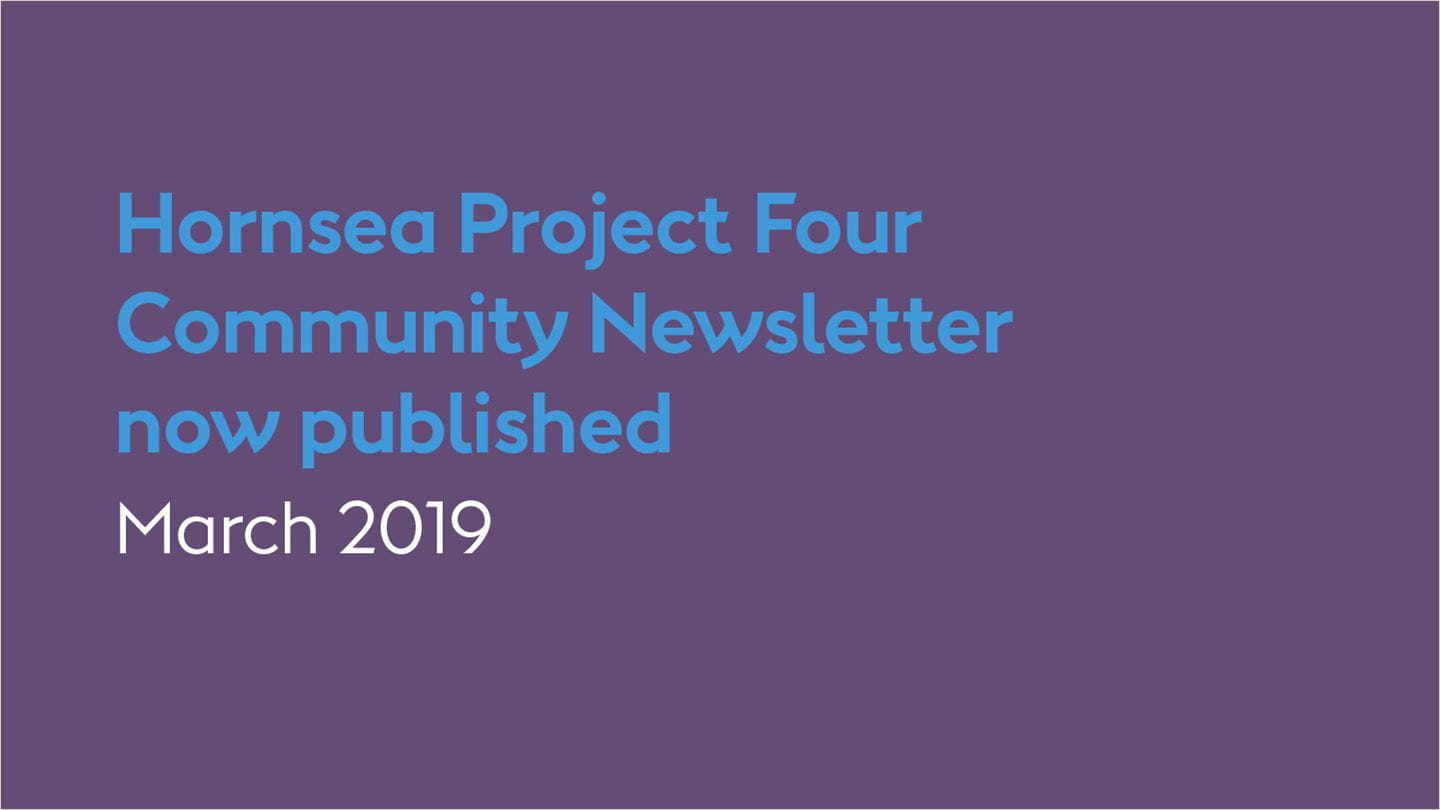 Hornsea Project Four Community Newsletter for March 2019 contains the latest project information, including an update on what we've learnt from our local information events in October 2018 and from feedback received since that date.
We also present our latest proposals and a number of commitments made by the project, including an overview of some of the studies we are undertaking following our previous round of consultation.
Finally, we explain the next steps for the project and the opportunities for you and your community to engage with the development moving forward.